Name
My name is Takayuki Shibata.
I make top-quality Japanese kitchen knives.
For home kitchen and professional chefs' use.
I design my knives for function, not for looks.
Thus my motto, "Art over Beauty."

Message
I have been fortunate to lead a life that has blazed a trail through uncharted paths. How can I introduce Japanese craftsmanship to people overseas? Without any know-how or advisors, I continue to spend my days wondering how best to convey our products, and I am still in the midst of that journey.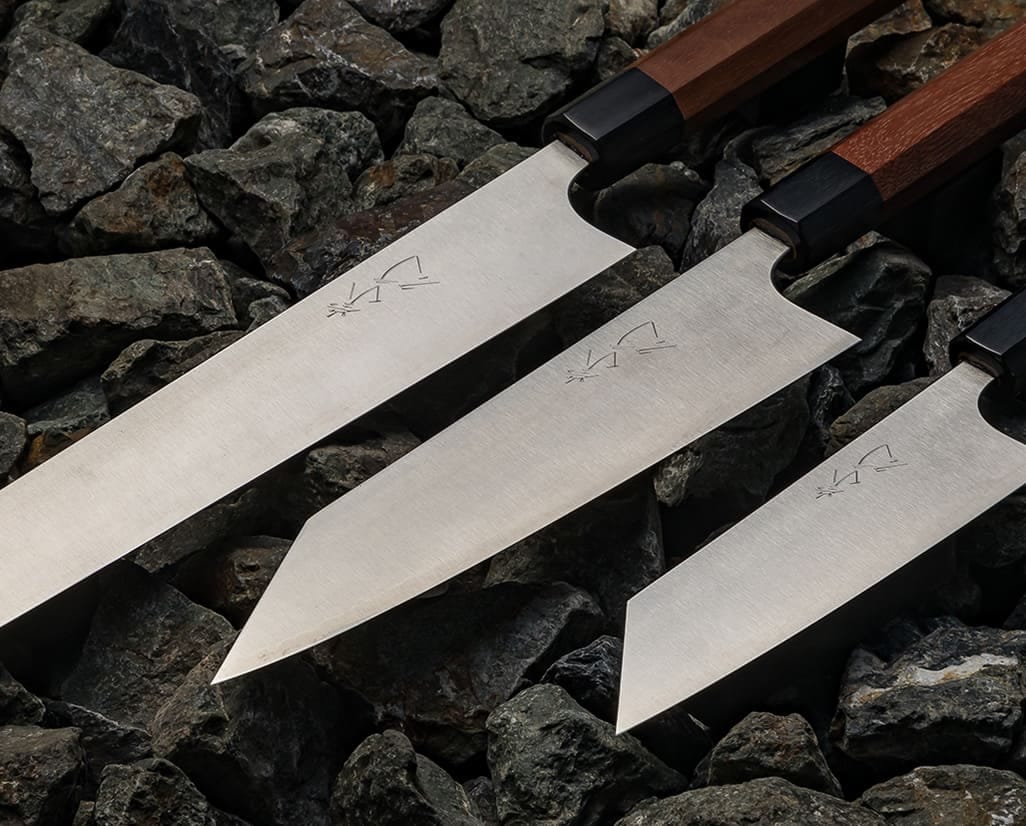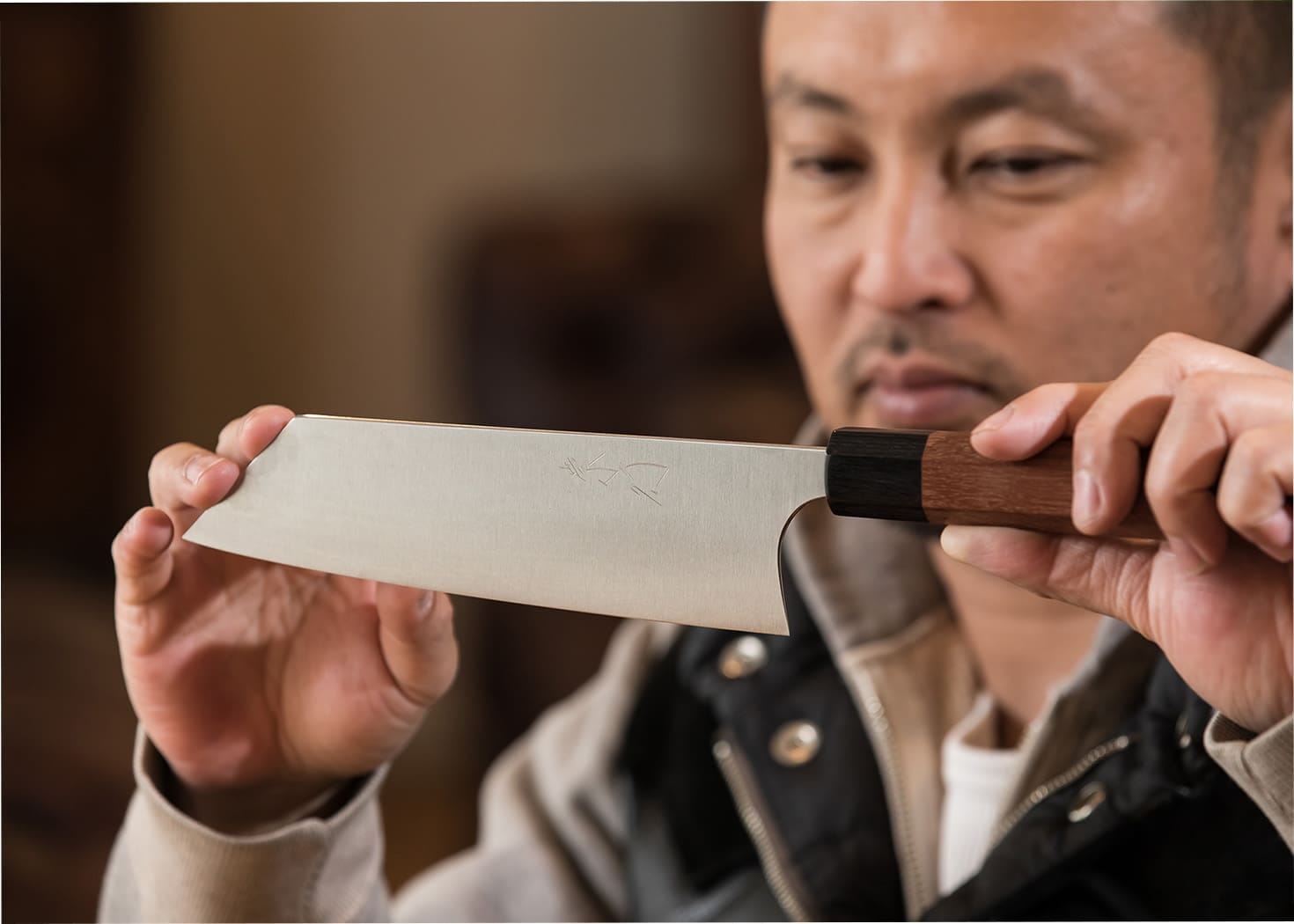 Thankfully, being able to export knives overseas is a gift from the encounters I have had with our partners. I am grateful for the people and experiences that I would not have encountered had I not been in this business. On this page, I hope to share a bit about myself without being too formal, and I would be happy if you find something that resonates with you.
Favorites
I have loved fishing since I was a child. I appreciate the natural style, feeling the raw power of the wild, and the importance of being grateful for the lives of the creatures we encounter. My overseas partners, who have become friends, often visit me. Instead of taking them to typical tourist spots, I believe that sharing the beauty and benefits of the serene Seto Inland Sea, where I live and how I think, helps to convey the charm of Japan.