Original Brand
TINKER Knives
For the chef, not only the result is important. Chefs should enjoy the process. My chef friends helped me to develop Tinker Knives
LINE-UP
・TANK
・Saver teeth
・Shark
・Barracuda
One friend wanted, "a tough outdoor-style knife that can do all kinds of cooking." That knife is the popular TANK.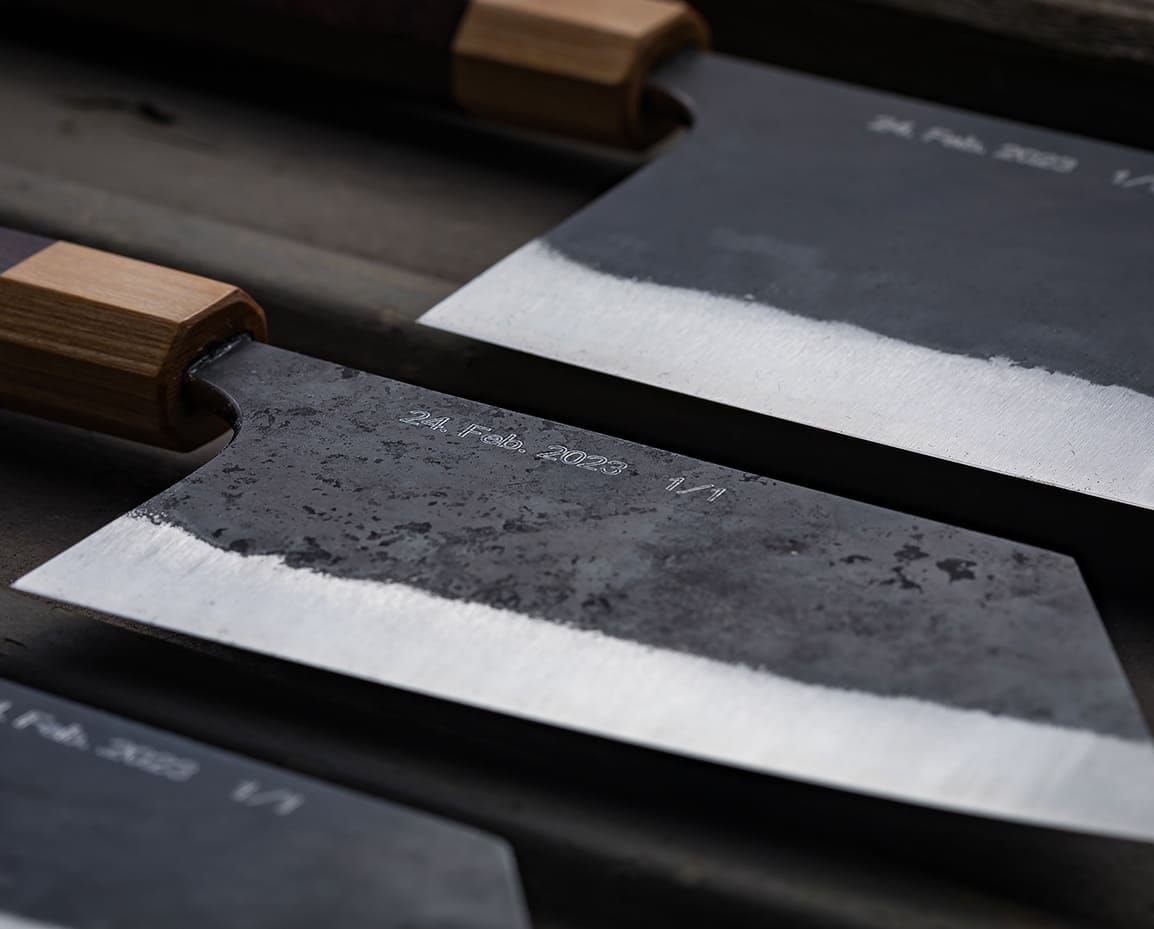 Tinker Knives is committed to providing a knife series that combines playful design and functionality, emphasizing the enjoyment of the cooking process. For chefs, viewing cooking as a performance and creating a fun atmosphere is essential.
Tinker Knives aims to create outdoor-inspired knives suitable for any type of cooking, focusing on materials and shapes. Each model with its unique atmosphere is sure to provide a fresh stimulus to cooking enthusiasts.